Client Launch | Revel & Co.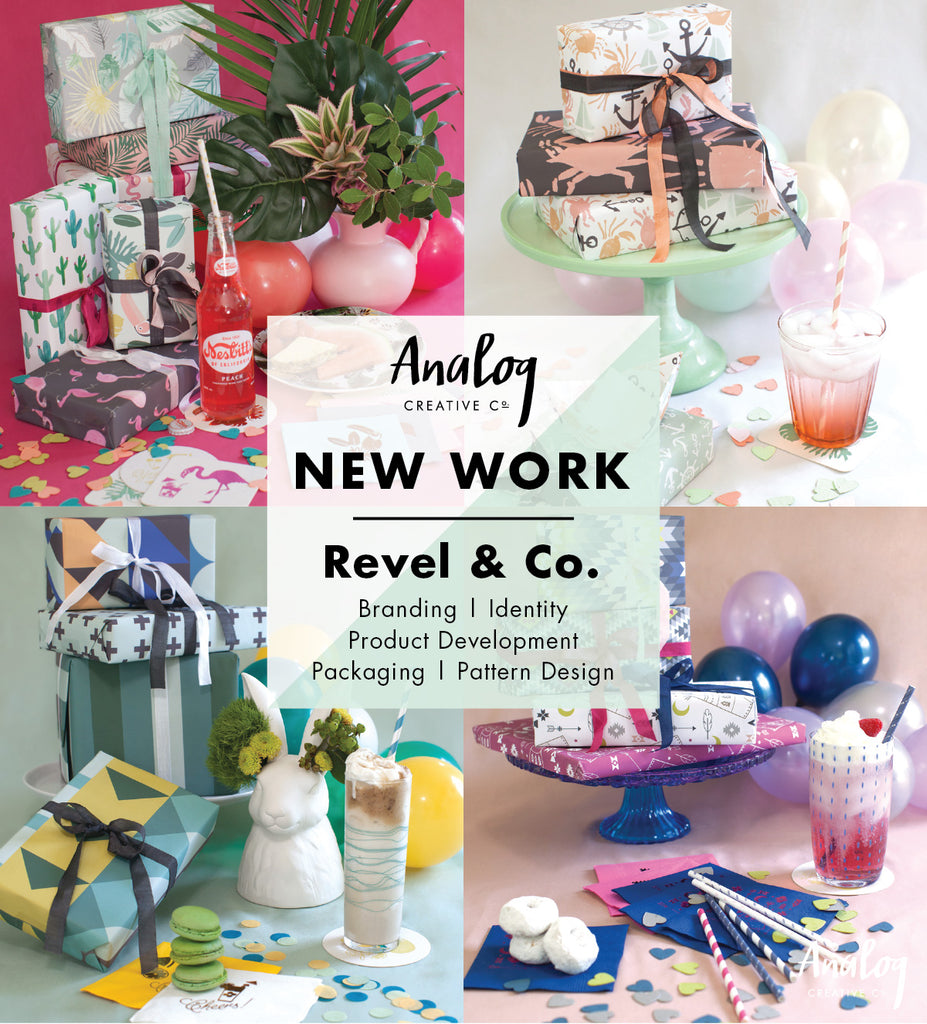 Cue the confetti! It's a thrill to let you know that my client Melissa's shop,
Revel & Co.
, is now open! The
Analog Creative Co.
team and I have been working with
Revel & Co.
behind the scenes for months, preparing for this day. We helped name the business, developed the branding and corporate identity, consulted on getting the product line ready for wholesale sales and distribution, designed the color palette, helped develop product, designed the packaging and designed all 40 patterns in the launch collection. Products include
gift wrap
, ribbon, balloons, confetti, paper straws, cocktail napkins, and coasters, all in a signature color palette. The project is truly this paper lover's dream come true. Now, who's up for a party?!