Boho Modern Christmas Card Templates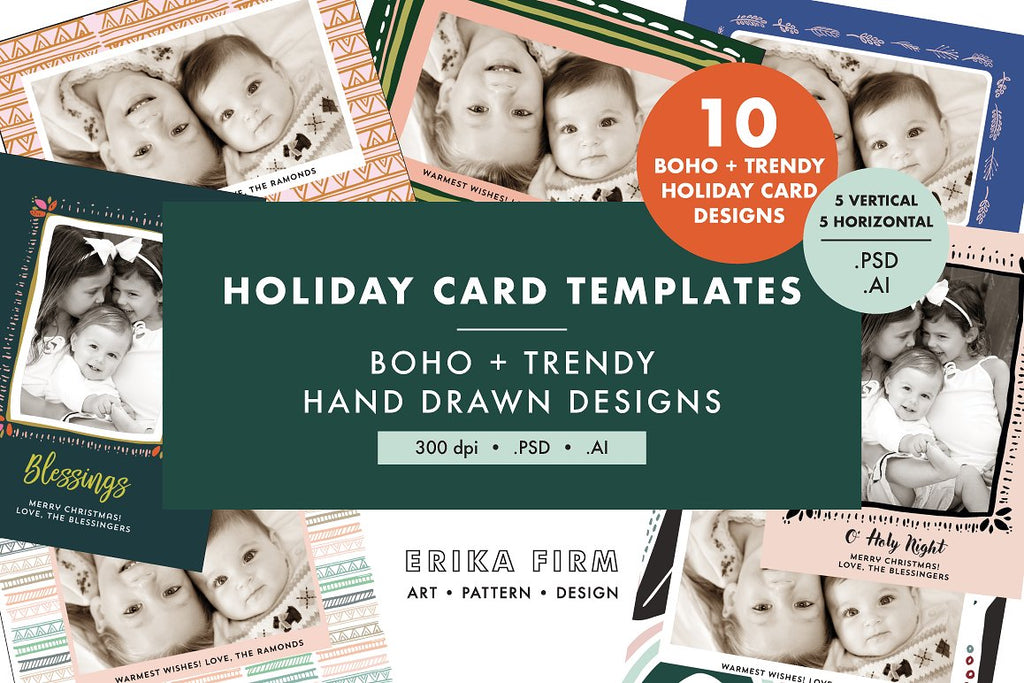 Just published on Creative Market:
Boho modern holiday photo card templates
. Making your own Christmas cards will be a breeze this year with these templates. Head over to my
Erika Firm for Creative Market Shop
to see all my holiday downloads. If you use my artwork please tag me (Instagram:
@erikafirm
#erikafirm); I'd love to see how you use the templates.