Christmas Cactus Cards for Minted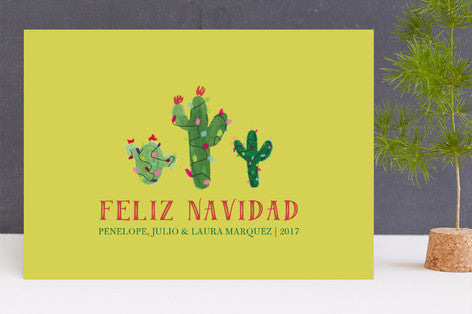 Can you tell I had fun designing this Feliz Navidad Cactus Christmas card for Minted? I adore Saguaro cactus and wish I could grow one in my backyard here in South Carolina. It would look a little odd here on the island, but how cool would a cactus with Christmas lights be surrounded by Live Oaks and black swamp? I'd be remiss if I didn't let you know Minted is having an awesome sale right now:
Up to 20% OFF Holiday Card orders with code BF2017
. The sale ends today, so don't wait if you want the sweet deal (pro tip: splurge on cute matching postage stamps!). The
link
will take you to Minted's site and the code will work on all their holiday cards, not just my collection. If you'd like to order this one, search for "Feliz Navidad Cactus" on Minted.com.