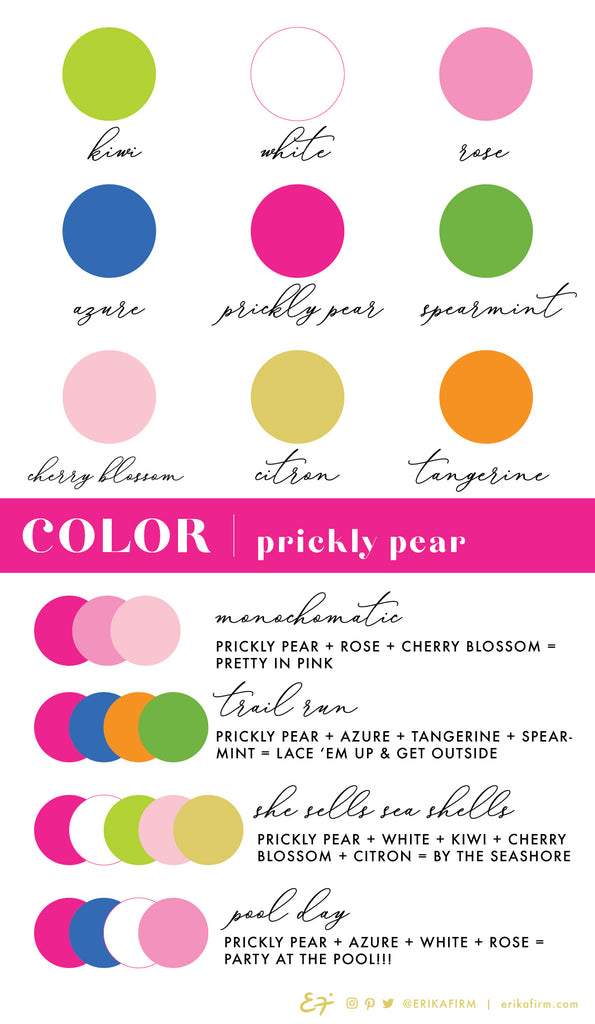 The colors from the "
Prickly Pear
" mood board are vibrant & fun. Pink hasn't always been a favorite of mine, but it really does go with everything. I'm completely convinced it's a neutral. Pink & orange together? Yep. Pink & green together? Totally. Pink & more pink? Absolutely. See? It's a neutral.
"Trail Run," with its bright pink, azure blue, tangerine orange, and spearmint green, reminds me of my favorite hiking gear and has me itching to get outside.
"She Sells Sea Shells," with its lighter (but not muted) hues are summery and fun ... someone pass me a mojito.
The "Pool Day" color palette is a little simpler: prickly pear pink, azure blue, rose pink, and plenty of pure white. Totally reminds me of a quiet "no kids" day at the pool. I can smell the Coppertone now!