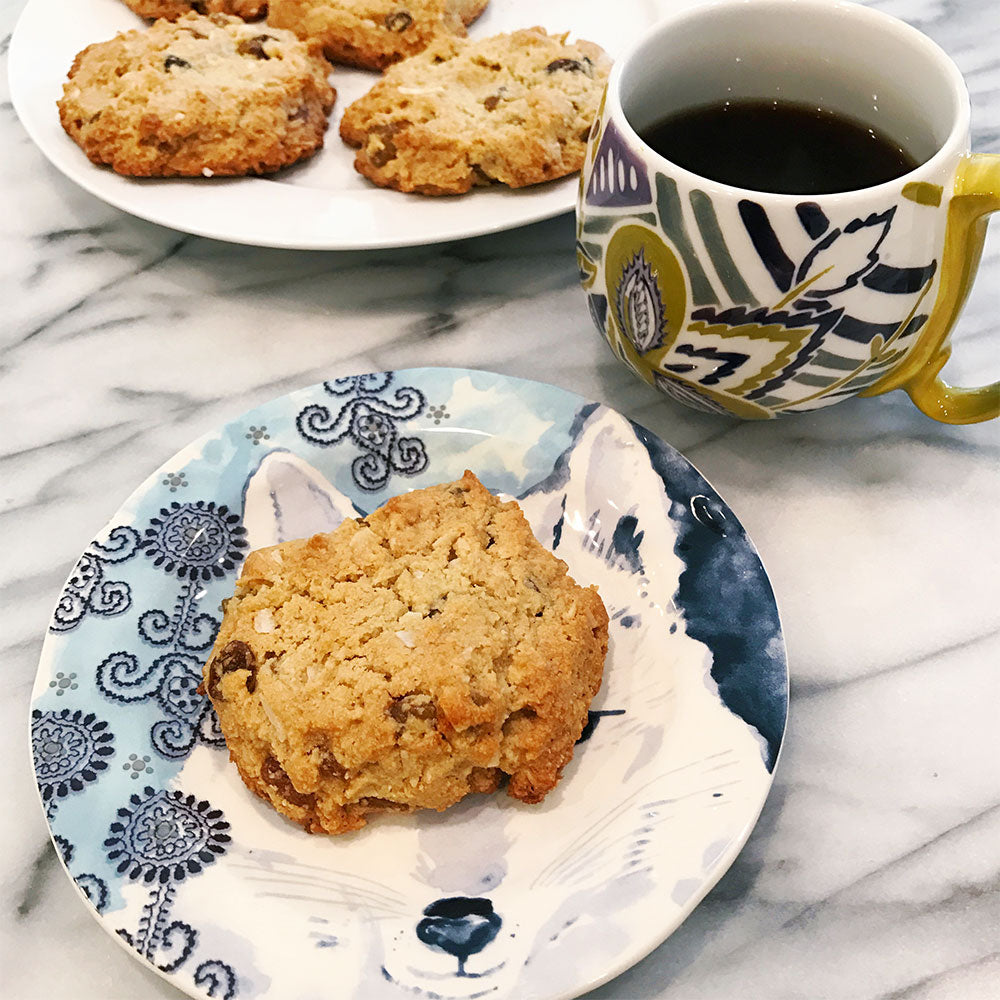 Things have been a little quiet around here lately. We've moved into our new home (4 generations under one roof again), and our little one was recently diagnosed with Crohn's Disease. It has been a challenge adjusting this new normal, and I'd like to take a moment to thank everyone who has reached out to us. We all feel your love and support! Thank you, thank you, thank you. Part of the treatment plan for Alexander's disease is adopting the Specific Carbohydrate Diet. Our household has been gluten free and dairy free for years, but adjusting to SCD is a whole other beast. You can read about it more
here
, but basically: no complex sugars or carbohydrates ... no sugar, no grain, no gluten. That leaves veggies, fruit, nuts, fish and meat. Honey is the only sweetener we use now. Last weekend we were craving something yummy, so I tried my hand at Monster Cookies. This recipe is adapted from Elaine Gottschall's recipe in "
Breaking the Vicious Cycle
."
ALEXANDER'S MONSTER COOKIES
INGREDIENTS: 5 cups Almond Flour 1 cup Golden Raisins 1/4 cup Raisins 1 cup unsweetened coconut flakes 1 tsp baking soda Pinch salt 2 large eggs, beaten 1/2 cup melted butter 1 tsp vanilla 3/4 cup honey* Preheat oven to 350°. Line cookie sheet with parchment paper. Mix dry ingredients in large bowl. Mix in wet ingredients. Roll balls and place on cookie sheet. With palm of hand, flatten cookies. Bake 20 - 25 minutes, until brown on edges. Let cool on rack.
Makes 12-18 cookies, depending on how large you make them.
* use more or less honey, to taste.
We like to use
Trader Joe's Almond Flour
. If you cannot tolerate almond flour, substitute with another nut flour. Add 1 cup walnut pieces or favorite nuts if you like extra crunch in your cookies.