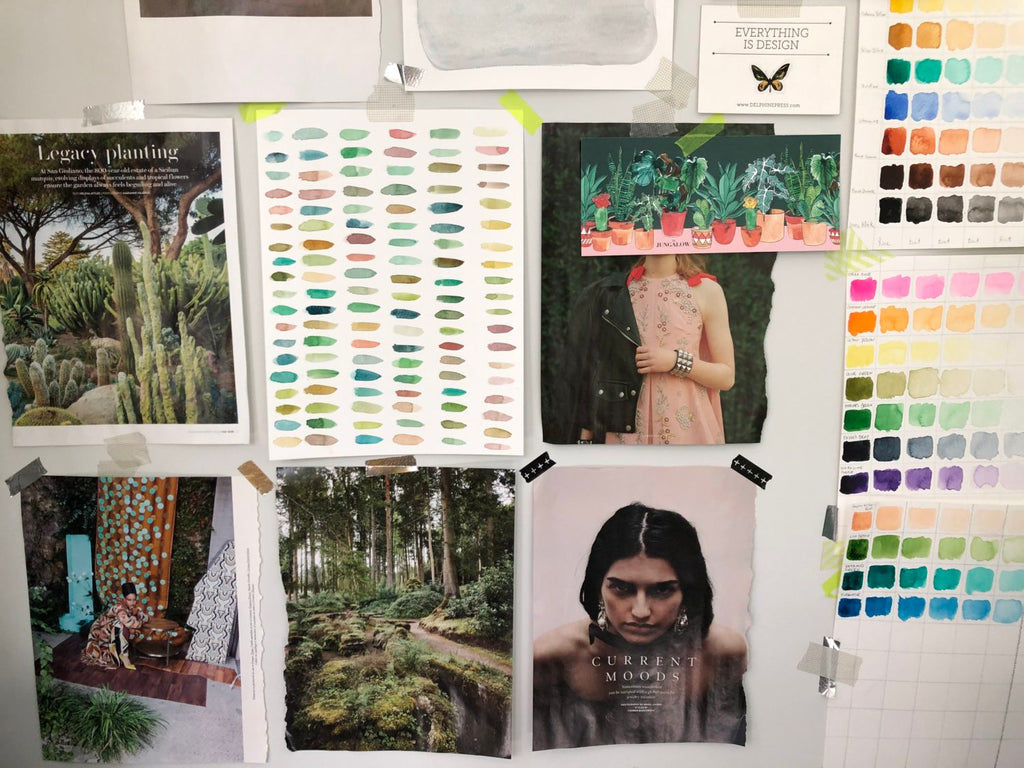 It's a blustery day here in the Lowcountry. The outer fringes of Hurricane Michael are blowing through, and I'm working from my home studio today. I thought you'd like a quick peek at what I have on my inspiration wall in my studio this month. If you guessed "A Study in Green," well, you'd be correct.
The "It's a Beautiful Day" art print that I designed for Revel Paper is one of my favorites. (It's 50% off right now!) I love the ad of the woman in the pond. I think it's a Marc Jacobs ad, and it reminds me of Ophelia. The watercolor painting to the right is something I made one day when I was thinking about jumping into that pond.
David Bowie was a genius. If you're a creative and you haven't watched "David Bowie: The Last Five Years" yet, please drop everything and watch it on HBO now.
Can you tell I'm inspired by green? Succulents or forest greens, I love them all.