WALLPAPER | Tropical Leaves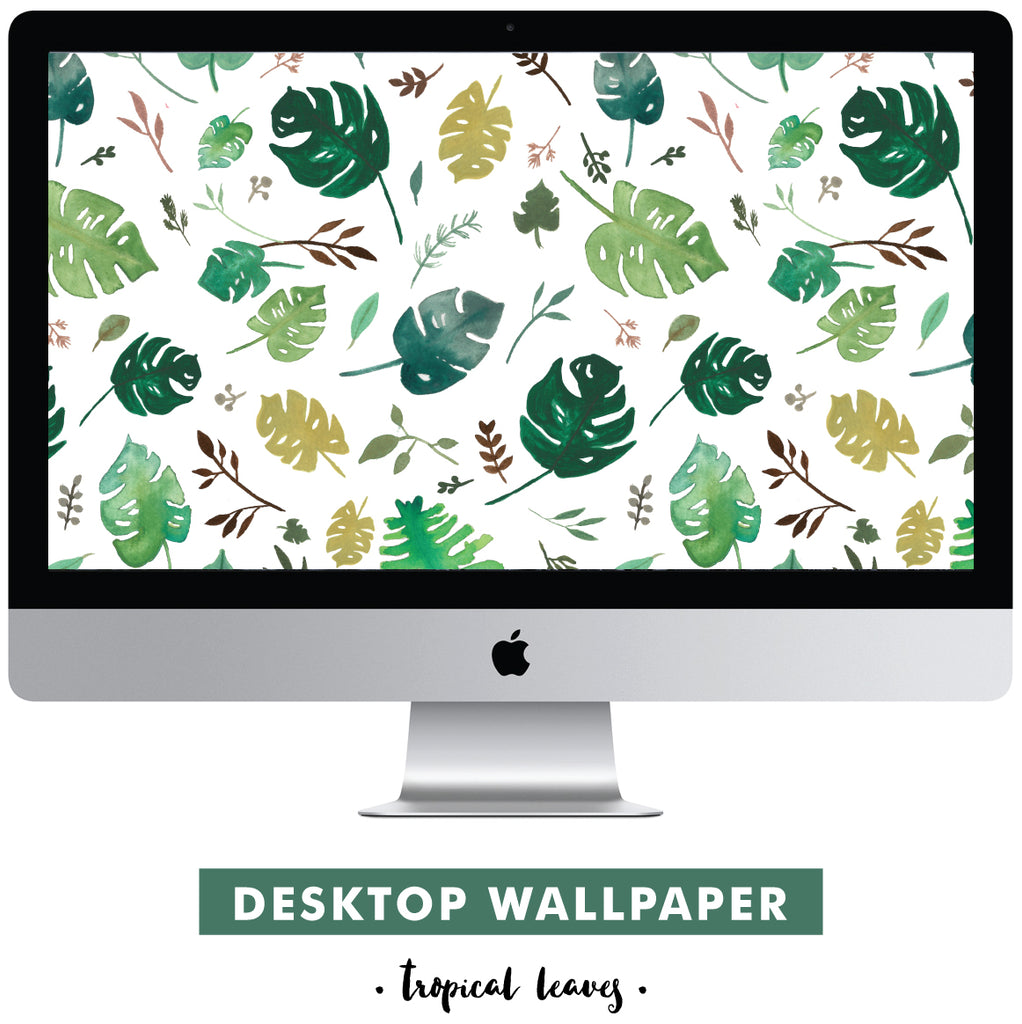 My little houseplant collection is growing. I don't want to jinx it, but I haven't killed a plant in over a year! My tropical plants inspired this new leaf pattern that I painted for you. I was thinking about turning it into wallpaper and fabric. How would you use this pattern in your home? Should I keep the background white or add a color? To download free desktop wallpaper, click on the black "download" button above and the image will open in a new window. Drag the image to your desktop. Open Desktop Screensaver (in system preferences) and add the image. Enjoy!
Original artwork and desktop wallpaper pattern designed by Erika Firm. Just a reminder: commercial distribution or sale is not permitted.