9 Things To Do During A Creative Block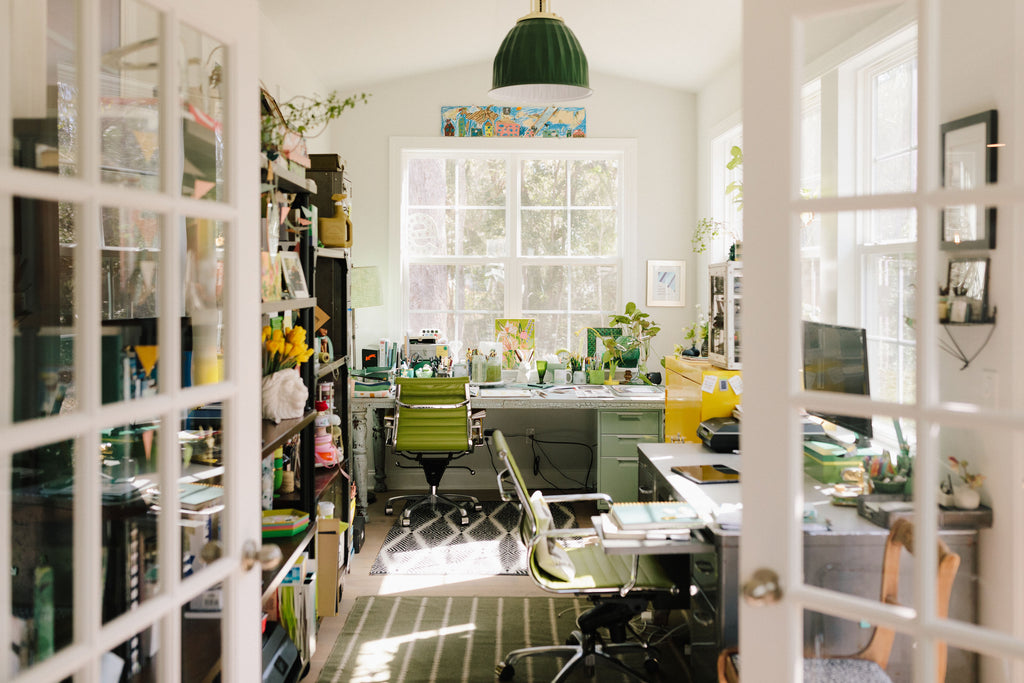 One of the greatest joys of being an artist is also one of the greatest fears: the BLANK PAGE. Sometimes ideas just fall onto the page. Sometimes it's a struggle. Lately, I've been feeling burned out, tired of designing All Christmas All The Time. I've been struggling. My usual go to during a period of creative block (watch a movie) wasn't sparking any new ideas, and was starting to feel a little sad, lonely, and self-indulgent. So I made a list of 9 things I could do to help bust through creative slump. These may not always get me out of a creative block, but they at least get me doing something productive.
Do Something Else "Creative" — style some photos of my work to use in my portfolio or social media, take some "behind the scenes" photos of my studio, or switch to a totally different media (i.e. watercolor some basic backgrounds if I've been on the computer all day, or mock up a client's project on the computer if I've been drawing all day).
Make a Master List — You know, the reeeeeeallly long to do list. Get it all out of my head. I don't think, I just write it all out. A brain dump, if you will. Then I go back and sort/organize it and add important stuff to my calendar.
Do Something Boring but Necessary — I go to that list, or my calendar, and find something that really needs to be done ... usually something mundane like drive to the Post Office and pick up a package, or pick up cat food.
Do Something Completely Mindless — Clean out a desk drawer or dust or organize something by color ("rainbowthetically" as my wiser-than-her-seven-years friend Parker calls it). The goal is to do something that I don't have to think about much. Usually in silence -- all devices, radio, tvs, etc OFF!
Take a Skillshare Class — I have dozens bookmarked. When I'm feeling particularly blocked, I focus on technical classes about programs or marketing/business classes, not on artistic technique.
Vote at Minted — There's almost always a challenge open for voting. It's fun, and sometimes I get a fun color combo idea.
Take a Walk — Getting outside almost always works for me.
Visit a Museum — I love the Gibbes Museum here in Charleston. Even for a quick 30 minute visit. I don't bring a sketch book, I just wander.
Read a Magazine — There's nothing quite like print. I have loads of tear sheets that I keep in a folder by my art desk. I'll read just about any magazine. Even ones written in languages I can't understand.
Lately I've tried allllll these things to help get me out of my creative slump. I can't say I'm completely unblocked yet. But I'm moving in the right direction. Forward is a pace. Lovely photo by
Elizabeth Ervin
.